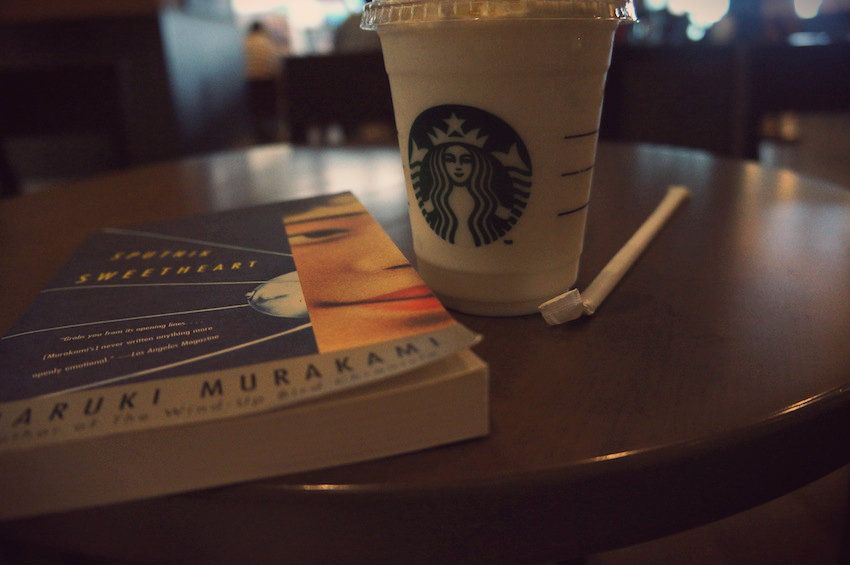 And the examination week is fully over! Whew, happy with my scores, I feel like I've done my best and got the most of it, so I feel really blessed. After school, went to buy a Murakami book and ordered a hazelnut frappucino at Starbucks to keep me company for a while. All in all, it was really very relaxing.
Still have to go out for extra courses in the afternoon though, but it's been about a week or so since I last attended class so I decided to come anyway.
#OOTD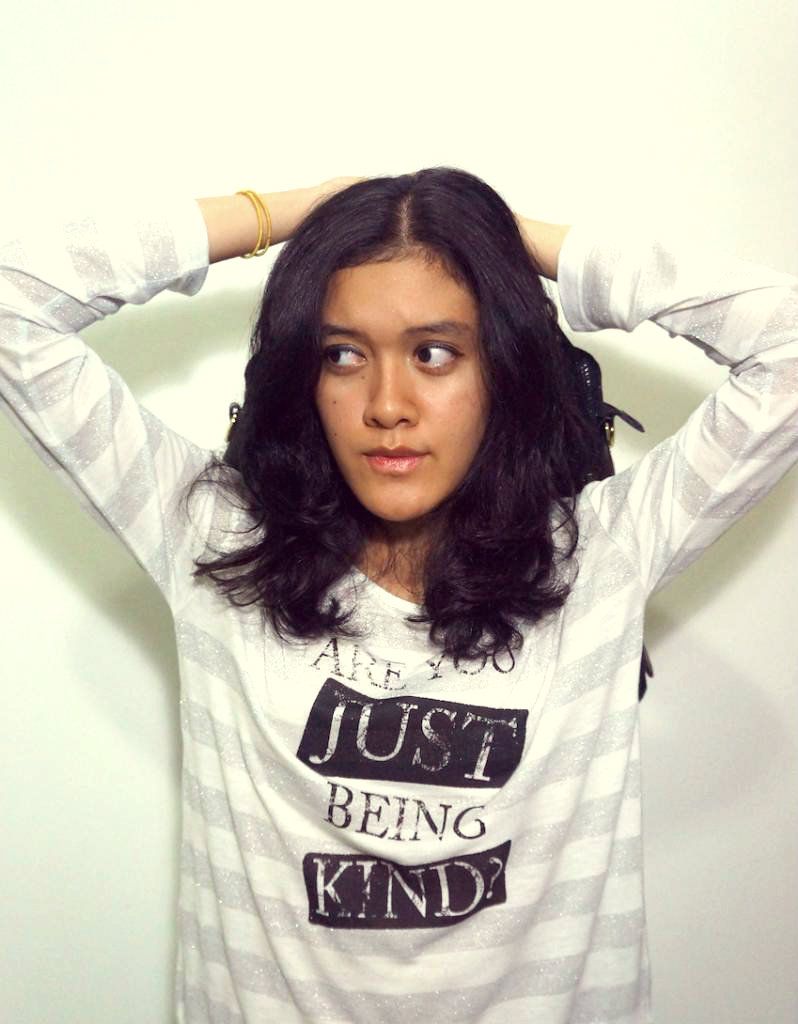 Mom bought me this super comfy, oversized long-sleeved
mango
top when she went abroad about a week or two ago. A perfect kind of clothing for a lazy day, when you don't know and not really caring about what to wear but still want to look kinda put-together nonetheless. Paired it with simple black pants, my black
dexter's
flats, and a
marc fisher
bag (which is actually my mom's but was used by only me these last couple of weeks lol).
My very own special me-time today surely helped to boost my mood and made me pretty happy for the rest of the day. It's not always about a book and a decent drink or snack though. Sometimes it can be as simple as lying around on my bed accompanied by easy-listening music until I drift off to sleep, or maybe something really different like experimenting on makeup and clothes before camwhoring to my heart's content.
What's your definition of a me-time?