As you see, I've changed my header and some gadgets on my sidebar! Made them by myself (and even draw some of them myself, it's not
sketchmestars
for no reason after all!) and I know it's far from perfect, but it was hard work and I'm proud of it. I want to make some icons which is original and new. I've found a lot of free icons on the web but even though they're pretty and fit the image and style of my blog, I want something a little bit more
personal
. I stand by originality!
When I was in the middle of making my header the lights went out, and I have to wait for a few hours before they go on again, and then I edited it for hours in the photoshop but went error when I wanted to save it, so I have to re-edit it.

Not

a fun-fact at all. Was worth it in the end though :)
Moving on, I just wanted to do some BMF update. BMF (is an acronym that I made myself) stands for Books, Music, and Film and, since it's holiday for me now (even though I still have to go to my intensive uni exam prep course) I've finally managed to touch books other than my schoolworks and textbooks!
The Windup Girl
by
Paolo Bacigalupi
If you like sci-fi I'd recommend this book. It's about a dystopian future, set in Thailand, when everything is measured and based on calories. I'm not really good at making a book review (hence the reason why I don't think of making a book review blog) but I munch books on my spare time so I just want to say that this book is
good stuff
. It's a bit dark though, but brilliant and so-tantalizingly true. If you want to see more reviews, you can open the book's
Goodreads
page.
I was looking for some music that would be perfect to accompany me reading, but have no idea what, so I typed in "music to listen while reading" in google's search engine (
yes, very creative I know
) and someone recommended
Pink Floyd
's. Now, please forgive me oh lover and fans of Pink Floyd, but I had no idea at first who Pink Floyd is/are, but I decided to give it a try.
And then I stumble upon their "
Dark Side of the Moon
" album, and saw the album cover.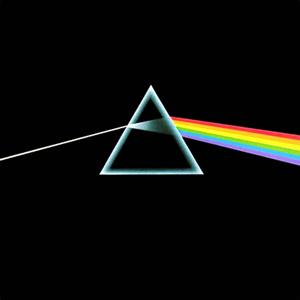 And
I.FEEL.LIKE.SUCH.A.HIPSTER.
HAHA forgive me for this, because I used to only listen to whatever songs they play on the radio (which is usually songs from the Top 40 Billboard Chart) and can only manage to play Taylor Swift's music on repeat in my iTunes.
To top it off, Pink Floyd is
amazing
. Been listening to them every time now when I'm reading books!
I know I'm late and all that, but I've only just watched
The Perks of Being a Wallflower
and I must say that this is the first time I didn't get disappointed with a movie adaptation from brilliant books. The
book
itself was very good, and the movie amplifies the awesomeness that is The Perks of Being a Wallflower. ++It's
Logan Lerman
and
Emma Watson
in the same film being a couple, talk about fandom clash much? YES IT IS I love it so very much. Don't forget
Ezra Miller
and his beautiful, androgynous face which I love and adore so much. His face looks so beautiful and sculpted I don't believe there's actually a guy as beautiful as him.
On another note, I rarely have the chance to go out of the house these days except for my courses. And I'm a bit broke right now. But I still want to go shopping for clothes and accs. So, I refer back to online shopping and am becoming more thrilled of it since I found
Dskon.com
! It's a one-stop shopping reference (not just for fashion, they also include all kinds of categories from
electronics
to
travel agents
!) that is really convenient and time-effective to use, plus, they're giving infos of all the best deals in town, which gives it a double like button!
Moreover, they have a
blog
which is pretty cool to check out as well. Sometimes they do a feature of fashion bloggers, I like those posts the most because I could find new daily styles and inspiration. Another plus-side is that I could find some brand that I never knew existed or doesn't know where to find at first. I also like the fact that they display a lot of local brands. Maybe you should stop by their site as well!
I guess I've got it all covered for now, some heavy photos blogpost coming soon! until then, toodles!
xoxo
Sarah A.
P.S. all the pictures (other than the picture of my header) is taken from various sites. I do not own them at all