//Your Definite Seoul Tourist Attraction Spot//
Please listen to Mr. Bear!
Here I am, after almost a week of not blogging, trying to continue my Seoul Travel Chronicles (yep, I've just made up that name!) On my 2nd day there, I decided to visit the most popular tourist attraction spot in Seoul, which is the Namsan Tower. It's the really high tower (the highest building in Seoul if I'm not mistaken) in the middle of Seoul, and there was a place filled with "love-locks" hanged by couple who went there. They said that if a couple hanged their lock together in Namsan, they'll have a good and long-lasting relationship. Yeah too bad I went there with my sister instead #ohthesinglelife
The view from far up there was spectacular though. As mainstream and cliche as it is, going to Namsan Tower was definitely not a let-down. I do recommend you to visit this place, just for the sake of the view and beautiful surroundings.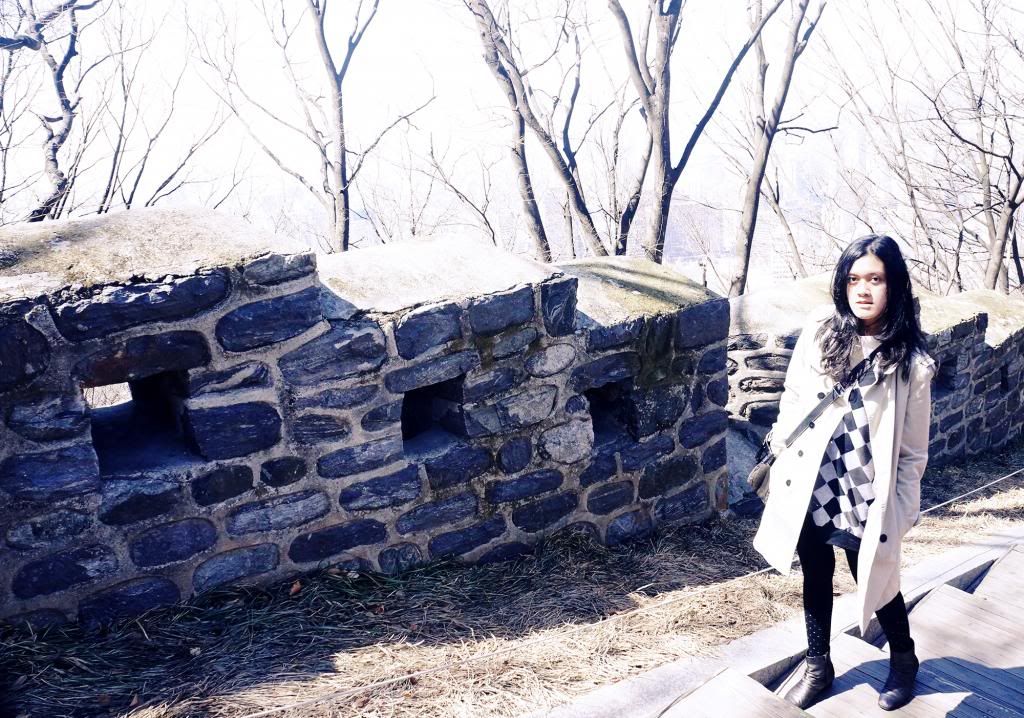 Those "love-locks" are everywhere! They look really pretty from far away, and it's fun looking at them closely, trying to found something that you can actually read. I found some pretty interesting locks which is written all over by Indonesians, ha! Maybe you could spot a lock from someone from your country as well.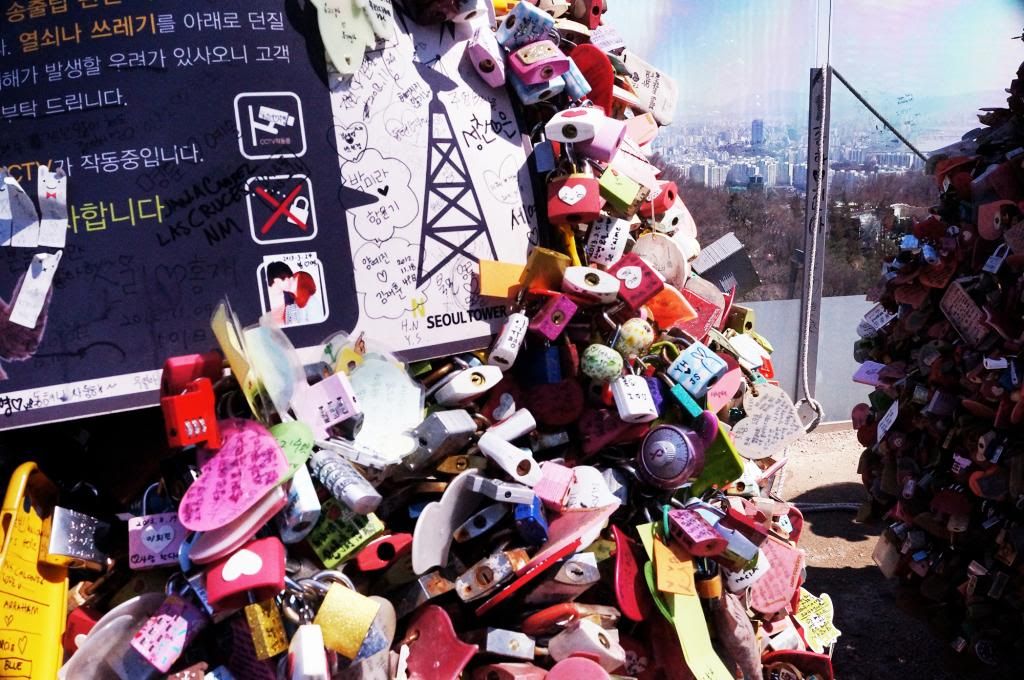 The weather was perfect when I was up there, the sun is shining brightly with the occasional last breeze of winter, I couldn't resist not taking pictures.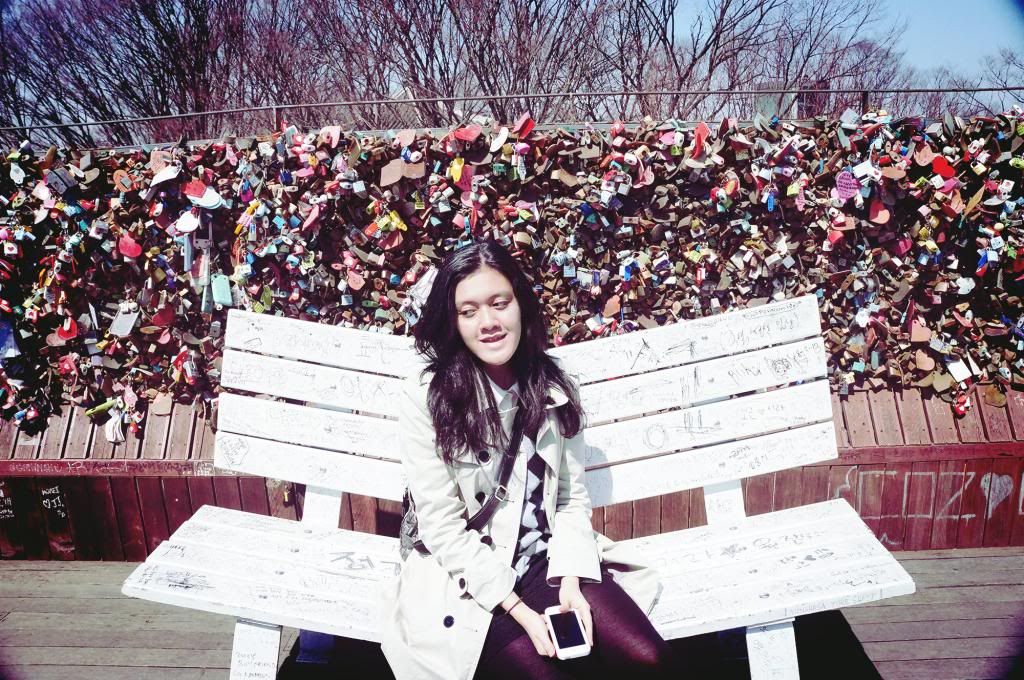 We were there for about an hour at most, just looking around and enjoying the scenery before finally deciding to go down and visit another place. We walked back to the station, and the shops and cafes that we found alongside the road was just really pretty and inviting. I enjoyed the walk back to the station very much thanks to that!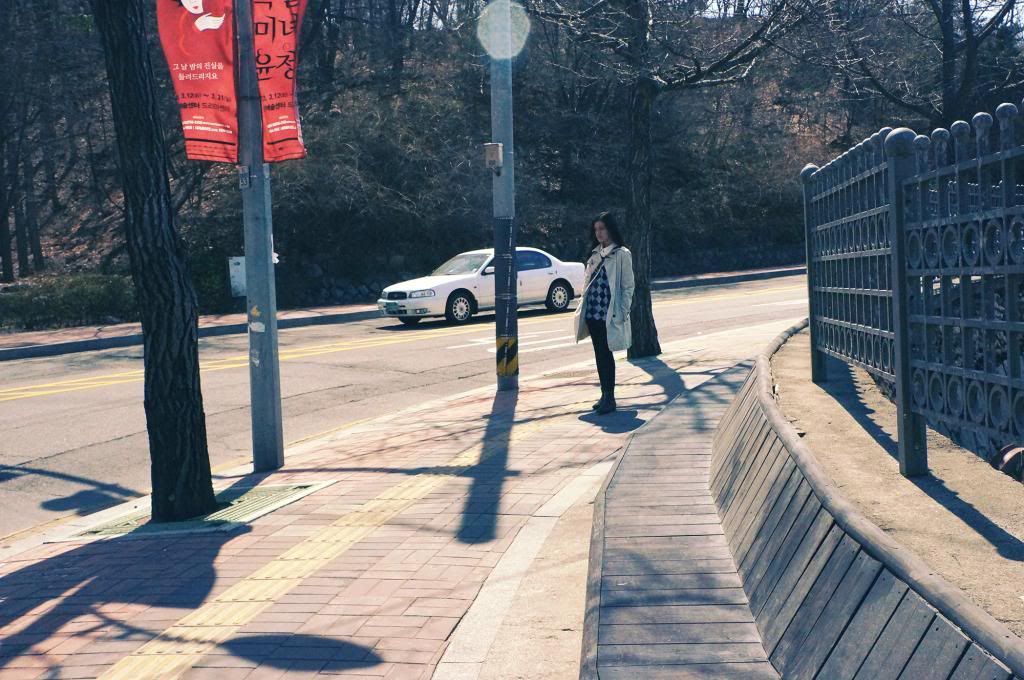 ZARA Trench Coat, The argyle sweater was a find from my mom's closet, black skirt from Cotton On, Black Uniqlo leggings, while the other were from Japan (my mom bought it when she went there for work!)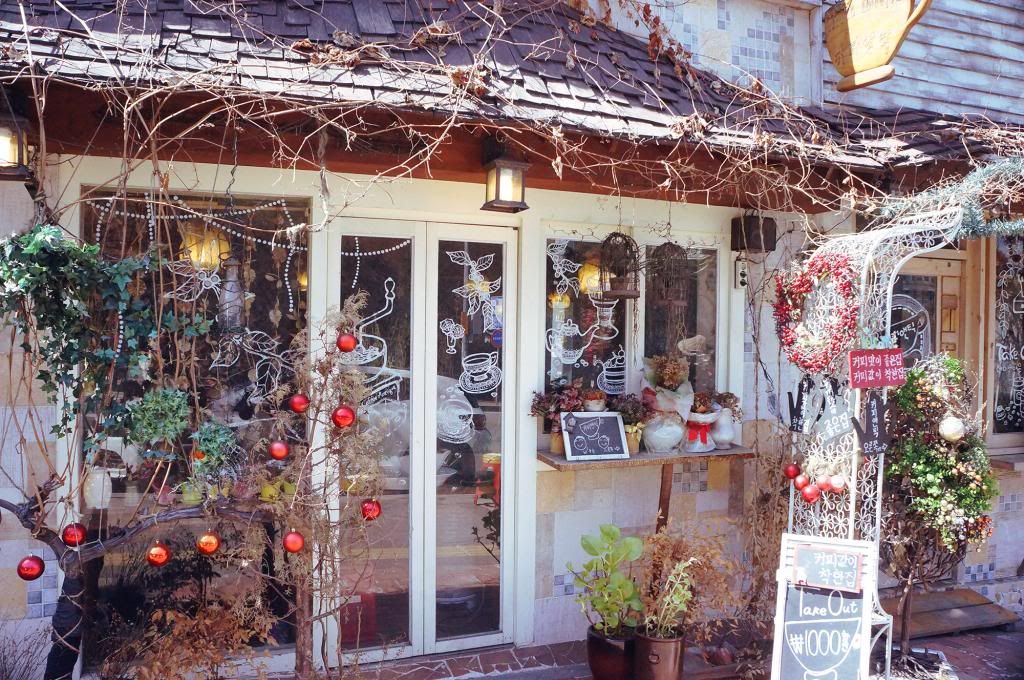 Will prolly make one more post in this Seoul Travel Chronicles. It's going to be called "Streets of Hongdae" Will also include a topic Stylenanda's Flagship Store. What, you don't know Stylenanda? Well, maybe you'll have to read my next post then!